Thanks to Our Client from Lebanon for visiting our factory!
Views:106 Author:Site Editor Publish Time: 2017-11-06 Origin:Site
In November,our client form Lebanon visited China for the first time,and then visited our factory.
We went to Shanghai to see the Oriental pearl and the Bund.

During this visit,we took our Lebanon client to our domestic clients' factories,We drove for four hours,let our client see production sites and see the running states of our production lines.
As our client said ,machines are good or bad,this needs that through the customer to tell other customers,so our Lebanon client asked our customers many questions about how to use some machines,wearing parts and etc.and then he felt satisfied.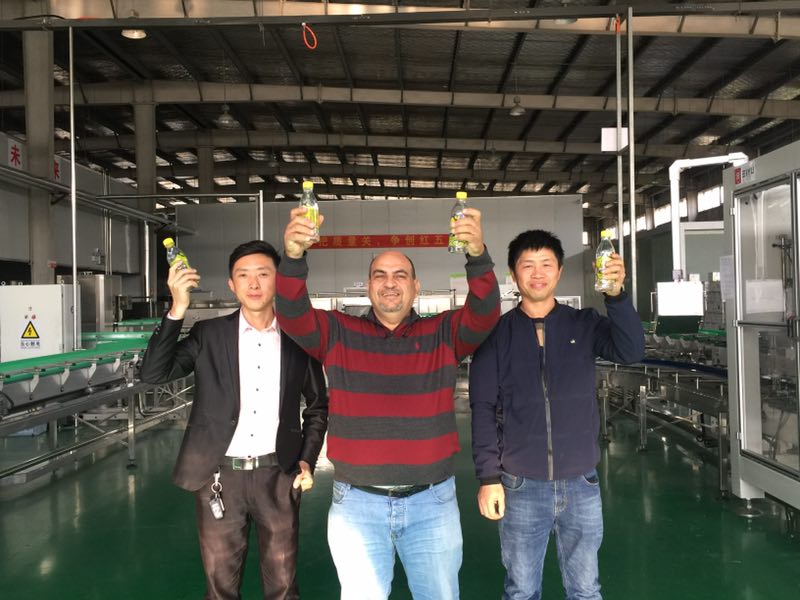 Thank our Lebanon client for his trust,we will try our best to help our clients start water filling line,wish all the best!
Our client invited us to visit Lebanon,he said,in April and May,Lebanon is the most beautiful.Looking forward to visiting and see again soon.


Mainly we're dealing with filling machines and filling lines for different beverages, such as water filling machine,juice/milk hot filling machine,soft drink filling machine,beer filling machine and etc.,can fill plastic/PET bottles,glass bottles, aluminum can, steel cylinder and etc.
If need any more information, welcome to contact us by email: Jae@chinafillingmachine.com
I'll be there for you !